Picturesque Agate Stone Bracelet Crafted In Solid 925 Sterling Silver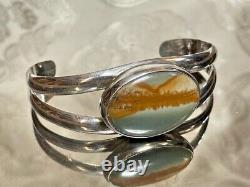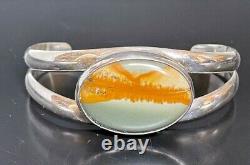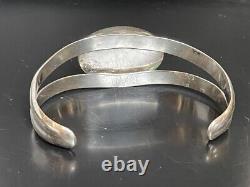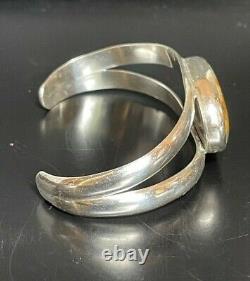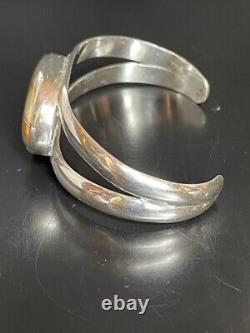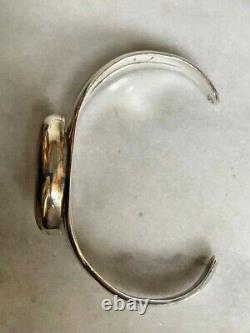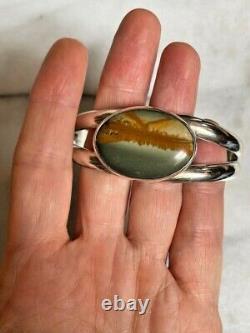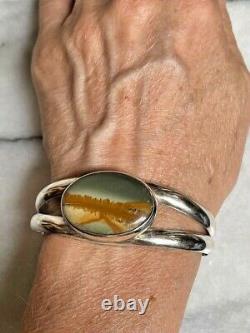 A SHORT INFORMATION: SIZE:APPROX. 6'' IN CIRCUMFERENCE ON THE INTERIOR, 7/8'' ACROSS THE FACE.
ITEM INTRODUCTION: Introducing the stunning 925 Sterling Silver & Picturesque Agate Bracelet! Handmade with exquisite craftsmanship, this bracelet is sure to make a statement. Crafted with the highest quality materials, this bracelet is made with 925 sterling silver and features a beautiful natural agate stone. The combination of materials creates a timeless and elegant piece of jewelry that is sure to turn heads. The design of this bracelet is truly unique, with its cuff style and picturesque agate stone.
The agate stone features a beautiful blend of colors, making each bracelet a one-of-a-kind piece. In addition to its exquisite design, this bracelet is also very practical. With dimensions of approximately 6'' in circumference on the interior and 7/8'' across the face, this bracelet is the perfect size for any wrist. It also has a weight of 32.8 grams, making it comfortable to wear for extended periods.
The 925 Sterling Silver & Picturesque Agate Bracelet is a perfect gift for any special occasion. Its unique design and high-quality materials make it the perfect choice for weddings, anniversaries, or birthdays.
This beautiful piece of jewelry is sure to add a touch of elegance to any special occasion, making it the perfect gift for someone special.