BLACK MOISSANITE 8mm Real Miami Cuban Link Prong Bracelet Iced Solid 925 Silver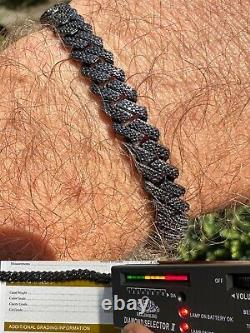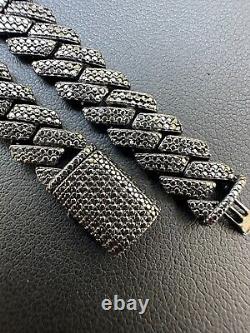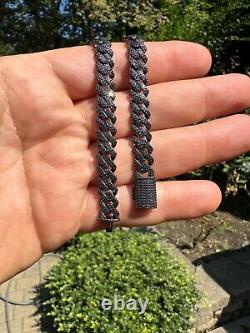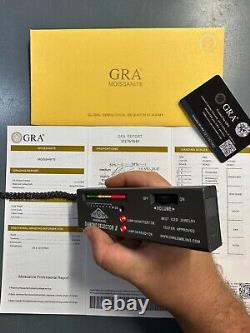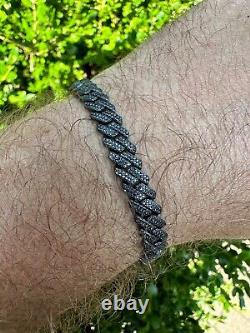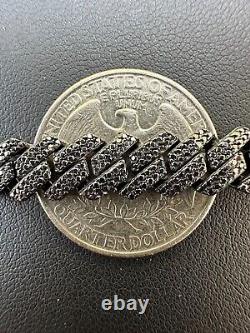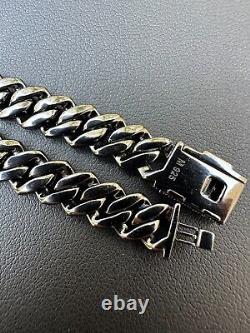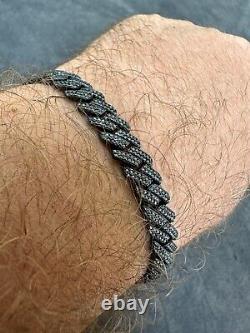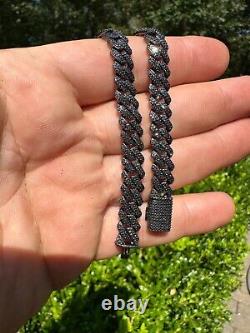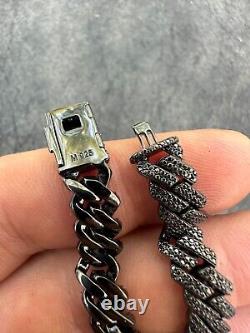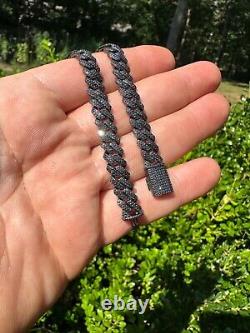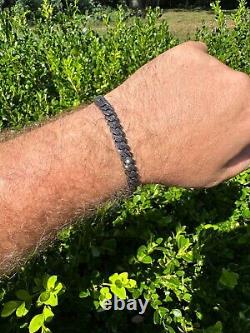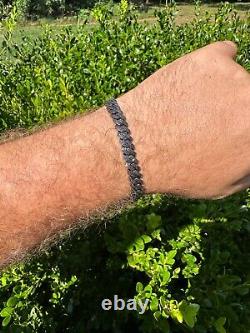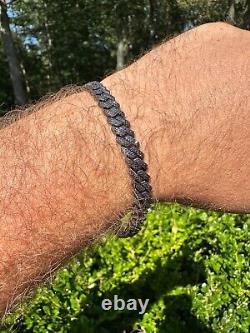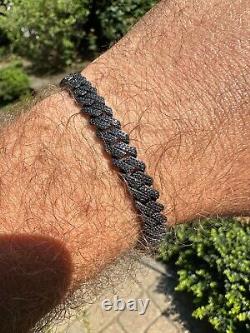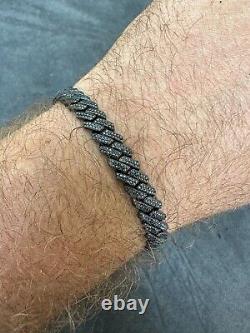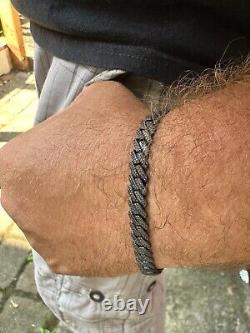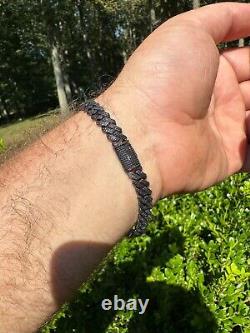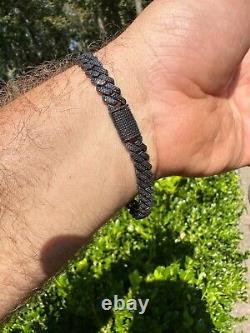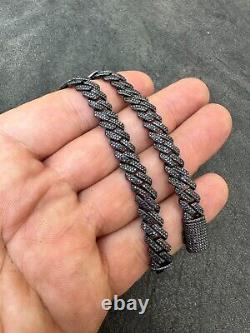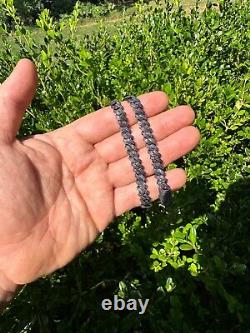 Men's or Ladies Miami Cuban link bracelets made with MOISSANITE STONES - passes diamond tester. 3.4-4.2ct black moissnaite. Excellent Cut LOOKS JUST LIKE BLACK DIAMONDS.
Solid 925 sterling silver finished in black rhodium. Both pen & basic Xray tester... Shows up as moissanite on more advanced testers.
We have many competitors that sell chains from China... ALL SOLDERED LINKS IN BACK!
We actually start these chains by making them as plain handmade cubans then drill the holes and prong set the moissanite! By doing this we ensure best quality chains that doesn't flip or twist!
Moissanite all micropave and set by hand!! Without a microscope cant tell apart from natural diamonds. Super ICY you have to see to believe! Here is the weight in 8 (and carat moissanite)... Obviously if you choose a longer or shorter bracelet weight and carat will vary! We are a wholesale supplier thats only way we can get our prices so low!! Check with others and prices will be double what we charge!!
Silver prices only going up. This is SOLID silver underneath...
Will never turn your hand green or tarnish. We also have matching chain! Let us know if you have any questions!