5PCS Pandora Dangle Charms S925 Sterling Silver Bracelet Pendant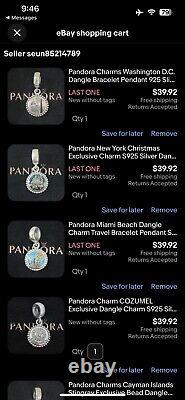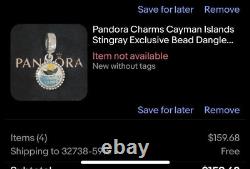 Authentic and brand new / no tags. Comes with a gift box. Store the piece in its original bag or in a closed box, in order to protect it from air, direct light or humidity. Avoid, as far as possible, any contact with cosmetics, cleaning products and sea/swimming pool water.
SILVER PLATED PIECES: Clean with a soft cloth or with a non-abrasive silver cleaner. GOLD PLATED PIECES: Clean with a soft cotton cloth, damped with warm water and mild soap in case the piece is very dirty.
LEATHER: Clean leather parts with mild soap or an unscented and colorant free moisturising cream. RESINS: Use a soft cloth to enhance the brightness of the beads. CRYSTALS AND GLASS: Use a soft, slightly damp cloth.